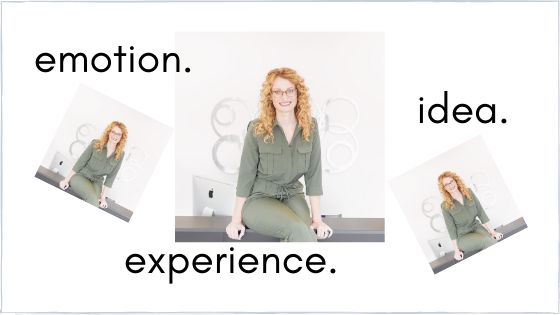 This is a personal story but one worth sharing since I know it's relatable. This is my experience, my light bulb moment, when I realized it was about so much more than the hair.
My name is Carrie Robinson and I am the proud owner of the Studio.
Here is my story…..
I loved playing with hair from a very young age but it wasn't until my teen years that I knew I wanted to be a Hairstylist.
Whenever I was having a rough time as a teen, or when I wanted to take a break where I couldn't feel guilty for doing 'nothing', I would make a hair appointment.  I'd look forward to that appointment from the day I booked it until the second I walked in the salon door.
As soon as I stepped inside the salon I felt looked after.  I was the focus of my Stylists' attention and I knew once I was finished, I'd feel confident and beautiful.
It was a boost to my mood, but more importantly it introduced me to what self-care truly is, and how vital it was for me.
Sometimes the Stylist would genuinely connect with me, invest in making me look and feel amazing, and other times not.  There were a few times things went south and I didn't walk out feeling great about myself or my appearance at all.  Times where I had to stare at that bad hair service in the mirror for weeks, feeling the disappointment, while it grew out or while the colour faded. 
Those times taught me what I didn't want.
My visits were frequent enough that even my Mom noticed.  After a particularly rough week in teenage drama land 🙄, I'd just hung up the phone from making a hair appointment and my Mom said…
'You can't just go and get your hair done every time you have a bad day!'
That was when it clicked. When I realized how much a visit to the salon actually did for me, and it really wasn't about the hair. It was so much more than that.
In that moment I decided that I wanted to make other people feel the way I did when my hair service was amazing.  I wanted them to feel special and taken care of every single time they got their hair done. Not sometimes, every single time.  I wanted to provide an atmosphere where self care was simply part of the experience. 
I didn't want to provide a simple service. I wanted to provide an experience.
Armed with a love for doing hair and an idea spurred on purely by an emotion, I knew in order to make it happen I had to accept responsibility to learn and do whatever necessary to provide a client with that level of service. The level where service truely does become an experience.
And the rest of the story? There are chapters upon chapters just waiting to be told 📚 but I'll share the next one another time 😉
Thanks for listening,
Carrie